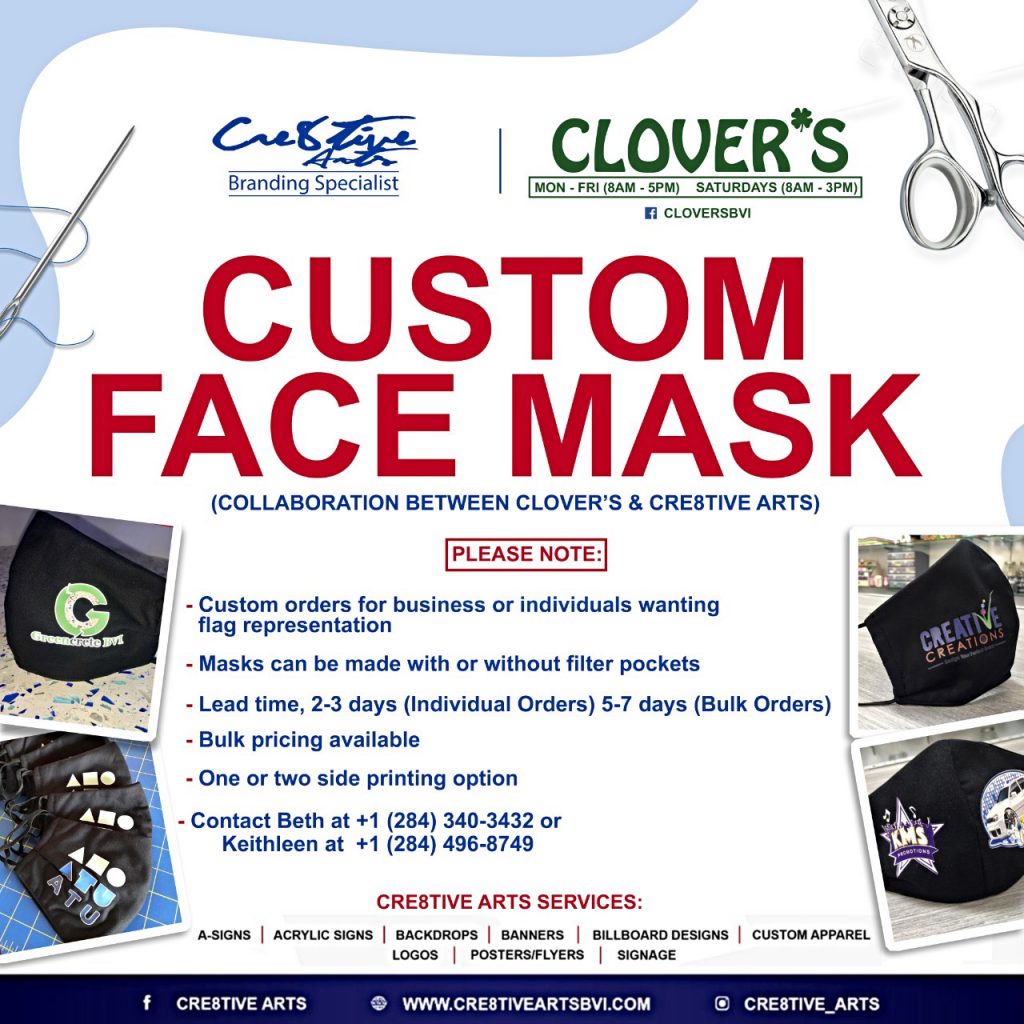 Mask Details
Masks are made at a standard size (fits most faces)
100% Kona Cotton (Natural) on the outer and inner (area touching face)
There is one (1) layer on the inside that is made with a cotton blend
Optional filter pockets (hole at the top of mask where clients can put in their filter for additional protection)
Masks consist of 3 layers if you should include the optional filter insert
Masks can be washed, reused, and are certainly durable
Solid colours available are

Black

Navy Blue

White
Red
Filter Details
Filters are for sale at Clover's for $2.00 each.  Here are some other suggestions:
N95 filters for cotton or fabric face masks (can be purchased online)
Coffee filters
Filters for vacuum cleaners
Pricing
Price per mask includes one (1) logo on one (1) side (usually the right) of the mask.  See below for details:
Under 50 @ $15.00 (each)
50 – 99 @ $14.00 (each)
100 – 149 @ $13.00 (each)
150 + @ $12.00 (each)
We are also working on an embroidery option.  The total cost for each mask with one side embroidered is $20.00.
Cleaning
To sanitize your cloth mask, it is best to wash it in hot soapy water for at least 20 seconds.  You can then air dry it and iron it.  Proper storing of masks is important; your clean mask should be individually stored in a closed plastic container or a new zip-close bag.
Feel free to contact us at any-time.
Continue to be safe!